Just Getting Started
(PG-13)
Rated for language, suggestive material and brief violence

Morgan Freeman, Tommy Lee Jones
- 91 min.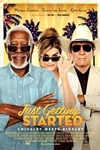 In this raucous comedy, Duke (Freeman) is the freewheeling manager of a luxury Palm Springs retirement resort known as Villa Capri. Duke's the big man on campus, until charming former military man Leo (Jones) arrives and threatens to become the new alpha male. When regional director Suzie (Russo) also shows up to look into some improper finances, both men turn on the charm to assert their status as top dog.
Official Site
Trailer
---
Coco
(PG)
Rated for thematic elements

Gael García Bernal, Anthony Gonzalez
- 104 min.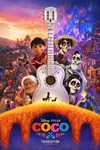 Despite his family's baffling generations-old ban on music, Miguel dreams of becoming an accomplished musician like his idol, Ernesto de la Cruz. Desperate to prove his talent, Miguel finds himself in the stunning and colorful Land of the Dead following a mysterious chain of events.
Official Site
Trailer
---
Justice League
(PG-13)
Rated for sequences of sci-fi violence and action

Ben Affleck, Amy Adams
- 119 min.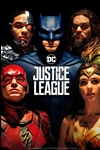 Fueled by his restored faith in humanity, Bruce Wayne enlists the help of his newfound ally, Diana Prince, to face an even greater enemy. Despite the formation of this unprecedented league of heroes - Batman, Wonder Woman, Aquaman, Cyborg and The Flash - it may already be too late.
Official Site
Trailer
---
The Star
(PG)
Rated for some thematic elements

Steven Yeun, Kelly Clarkson
- 85 min.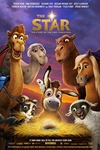 A small but brave donkey named Bo yearns for a life beyond his daily grind at the village mill. One day he finds the courage to break free, and finally goes on the adventure of his dreams.
Official Site
Trailer
---
Wonder
(PG)
Rated for thematic elements including bullying, and some mild language

Julia Roberts, Jacob Tremblay
- 103 min.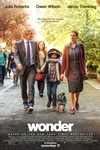 WONDER tells the inspiring and heartwarming story of August Pullman. Born with facial differences that, up until now, have prevented him from going to a mainstream school, Auggie becomes the most unlikely of heroes when he enters the local fifth grade.
Official Site
Trailer
---
Daddy's Home 2
(PG-13)
Rated for suggestive material and some language

Will Ferrell, Mark Wahlberg
- 98 min.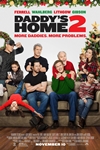 Dusty and Brad have joined forces to provide their kids with the perfect Christmas. Their newfound partnership is put to the test when Dusty's old-school, macho Dad and Brad's ultra-affectionate and emotional Dad arrive just in time to throw the holiday into complete chaos.
Official Site
Trailer
---
Murder on the Orient Express
(PG-13)
Rated for violence and thematic elements

Kenneth Branagh, Willem Dafoe
- 109 min.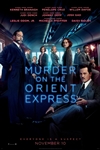 A lavish train ride through Europe quickly unfolds into one of the most thrilling mysteries ever told. Thirteen strangers stranded on a train, where everyone is a suspect. One man must race against time to solve the puzzle before the murderer strikes again.
Official Site
Trailer
---
Three Billboards Outside Ebbing, Missouri
(R)
Rated for violence, language throughout, and some sexual references

Frances McDormand, Woody Harrelson
- 115 min.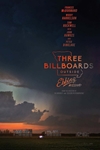 After months have passed without a culprit in her daughter's murder case, Mildred Hayes makes a bold move, painting three signs leading into her town with a controversial message directed at William Willoughby, the town's revered chief of police. When his second-in-command Officer Dixon, an immature mother's boy with a penchant for violence, gets involved, the battle between Mildred and Ebbing's law enforcement is only exacerbated.
Official Site
Trailer
---
Lady Bird
(R)
Rated for language, sexual content, brief graphic nudity and teen partying

Saoirse Ronan, Laurie Metcalf
- 93 min.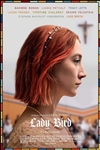 The relationship comedy stars Saoirse Ronan as Christine McPherson, a rebellious student at a conservative Catholic Sacramento high school who wants to escape her family and small town constraints to go to college in New York.
Official Site
Trailer
---
Thor: Ragnarok
(PG-13)
Rated for intense sequences of sci-fi violence and action, and brief suggestive material

Chris Hemsworth, Tom Hiddleston
- 130 min.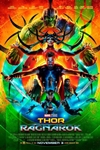 In Marvel Studios' Thor: Ragnarok, Asgard is threatened but Thor is imprisoned on the other side of the universe without his hammer and to escape and save his home world he must fight his former ally and fellow Avenger - the Incredible Hulk!
Official Site
Trailer
---
A Bad Moms Christmas
(R)
Rated for crude sexual content and language throughout, and some drug use

Mila Kunis, Kristen Bell
- 101 min.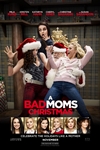 A BAD MOMS CHRISTMAS follows our three under-appreciated and over- burdened women as they rebel against the challenges and expectations of the Super Bowl for moms: Christmas.
Official Site
Trailer
---
The Polar Express
(G)
Tom Hanks, Michael Jeter
- 100 min.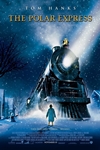 Based on the children's book by Chris Van Allsburg, this inspiring adventure tells the story of a young boy who doubts the existence of Santa Claus. Late one Christmas Eve night, he lies awake listening to hear the sounds of Santa's sleigh and reindeer. Instead, he hears the chugging of a steam locomotive and whistle, just outside his bedroom window. The train's conductor invites the boy on board for an extraordinary ride to the North Pole. It is a journey of self-discovery for the boy, showing him that the wonder of life never fades for those who choose to believe.
Official Site
Trailer
---