Book Club
(PG-13)
Rated for sex-related material throughout and for language

Diane Keaton, Jane Fonda
- 104 min.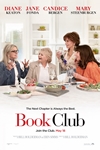 Diane is recently widowed after 40 years of marriage. Vivian enjoys her men with no strings attached. Sharon is still working through a decades-old divorce. Carol's marriage is in a slump after 35 years. Four lifelong friends' lives are turned upside down to hilarious ends when their book club tackles the infamous Fifty Shades of Grey.
Official Site
Trailer
---
Deadpool 2
(R)
Rated for strong violence and language throughout, sexual references and brief drug material

Ryan Reynolds, Morena Baccarin
- 119 min.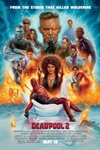 After surviving a near fatal bovine attack, a disfigured cafeteria chef (Wade Wilson) struggles to fulfill his dream of becoming Mayberry's hottest bartender while also learning to cope with his lost sense of taste.
Official Site
Trailer
---
Show Dogs
(PG)
Rated for suggestive and rude humor, language and some action

Will Arnett, Natasha Lyonne
- 92 min.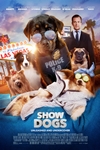 Max, a macho, solitary Rottweiler police dog is ordered to go undercover as a primped show dog in a prestigious Dog Show, along with his human partner, to avert a disaster from happening.
Official Site
Trailer
---
Breaking In
(PG-13)
Rated for violence, menace, bloody images, sexual references, and brief strong language

Gabrielle Union, Billy Burke
- 88 min.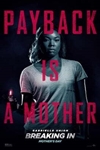 Gabrielle Union stars as a woman who will stop at nothing to rescue her two children being held hostage in a house designed with impenetrable security. No trap, no trick and especially no man inside can match a mother with a mission when she is determined.
Official Site
Trailer
---
Life of the Party
(PG-13)
Rated for sexual material, drug content and partying

Melissa McCarthy, Gillian Jacobs
- 105 min.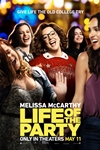 When her husband suddenly dumps her, longtime dedicated housewife Deanna turns regret into re-set by going back to college - landing in the same class and school as her daughter, who's not entirely sold on the idea.
Official Site
Trailer
---
Avengers: Infinity War
(PG-13)
Rated for intense sequences of sci-fi violence and action throughout, language and some crude references

Robert Downey Jr., Chris Evans
- 156 min.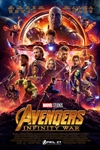 An unprecedented cinematic journey ten years in the making and spanning the entire Marvel Cinematic Universe, Marvel Studios' "Avengers: Infinity War" brings to the screen the ultimate, deadliest showdown of all time. The Avengers and their Super Hero allies must be willing to sacrifice all in an attempt to defeat the powerful Thanos before his blitz of devastation and ruin puts an end to the universe.
Official Site
Trailer
---
A Quiet Place
(PG-13)
Rated for terror and some bloody images

Emily Blunt, John Krasinski
- 90 min.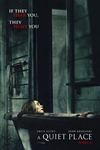 In the modern horror thriller A QUIET PLACE, a family of four must navigate their lives in silence after mysterious creatures that hunt by sound threaten their survival. If they hear you, they hunt you.
Official Site
Trailer
---