The Hitman's Bodyguard
(R)
Rated for strong violence and language throughout

Ryan Reynolds, Samuel L. Jackson
- 118 min.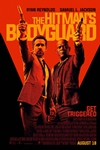 The world's top protection agent gets a new client: a hit man who came in from the cold. They've been on the opposite ends of a bullet for years. Now they must team up and have only 24 hours to get to The Hague to bring down a murderous dictator.
Official Site
Trailer
---
Logan Lucky
(PG-13)
Rated for language and some crude comments

Channing Tatum, Adam Driver
- 119 min.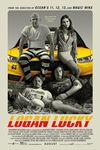 Trying to reverse a family curse, brothers Jimmy (Channing Tatum) and Clyde Logan (Adam Driver) set out to execute an elaborate robbery during the legendary Coca-Cola 600 race at the Charlotte Motor Speedway.
Official Site
Trailer
---
Annabelle: Creation
(R)
Rated for horror violence and terror

Stephanie Sigman, Talitha Bateman
- 109 min.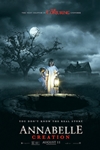 Several years after the tragic death of their little girl, a dollmaker and his wife welcome a nun and several girls from a shuttered orphanage into their home, soon becoming the target of the dollmaker's possessed creation, Annabelle.
Official Site
Trailer
---
The Glass Castle
(PG-13)
Brie Larson, Iain Armitage
- 127 min.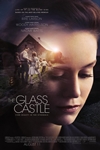 Based on one of the longest-running New York Times bestsellers, THE GLASS CASTLE tells the story of Jeannette Walls' unconventional upbringing at the hands of her deeply dysfunctional and uniquely vibrant parents, and her journey towards acceptance and fulfillment.
Official Site
Trailer
---
The Nut Job 2: Nutty By Nature
(PG)
Rated for action and some rude humor

Will Arnett, Brendan Fraser
- 86 min.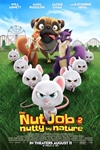 Surly Squirrel (Will Arnett) and the gang are back. We are once again in Oakton where the evil mayor has decided to bulldoze Liberty Park and build a dangerous amusement park in its place. Surly and his ragtag group of animal friends band together to save their home, defeat the mayor, and take back the park.
Official Site
Trailer
---
The Dark Tower
(PG-13)
Rated for thematic material including sequences of gun violence and action

Idris Elba, Matthew McConaughey
- 94 min.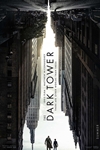 The last Gunslinger, Roland Deschain, has been locked in an eternal battle with Walter O'Dim, also known as the Man in Black, determined to prevent him from toppling the Dark Tower, which holds the universe together.
Official Site
Trailer
---
Kidnap
(R)
Rated for violence and peril

Halle Berry, Sage Correa
- 94 min.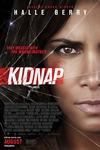 The film is a heart-stopping action thriller following a mother who will stop at nothing to rescue her kidnapped son.
Official Site
Trailer
---
Detroit
(R)
Rated for strong violence and pervasive language

John Boyega, Will Poulter
- 143 min.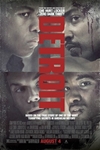 DETROIT tells the gripping story of one of the darkest moments during the civil unrest that rocked Detroit in the summer of '67.
Official Site
Trailer
---
The Emoji Movie
(PG)
Rated for rude humor

Anna Faris, T.J. Miller
- 91 min.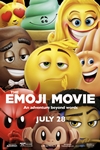 Hidden within the messaging app is Textopolis, a bustling city where all your favorite emojis live, hoping to be selected by the phone's user. In this world, each emoji has only one facial expression - except for Gene, an exuberant emoji who was born without a filter and is bursting with multiple expressions.
Official Site
Trailer
---
Dunkirk
(PG-13)
Rated for intense war experience and some language

Tom Hardy, Mark Rylance
- 107 min.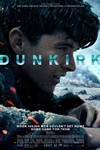 In May 1940, Germany advanced into France, trapping Allied troops on the beaches of Dunkirk. Under air and ground cover from British and French forces, troops were slowly and methodically evacuated from the beach using every serviceable naval and civilian vessel that could be found.
Official Site
Trailer
---
Girls Trip
(R)
Rated for crude and sexual content throughout, pervasive language, brief graphic nudity, and drug material

Regina Hall, Queen Latifah
- 122 min.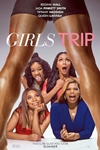 When four lifelong friends travel to New Orleans for the annual Essence Festival, sisterhoods are rekindled, wild sides are rediscovered, and there's enough dancing, drinking, brawling and romancing to make the Big Easy blush.
Official Site
Trailer
---
War for the Planet of the Apes
(PG-13)
Rated for sequences of sci-fi violence and action, thematic elements, and some disturbing images

Andy Serkis, Woody Harrelson
- 140 min.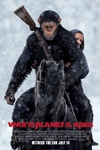 In War for the Planet of the Apes, the third chapter of the critically acclaimed blockbuster franchise, Caesar and his apes are forced into a deadly conflict with an army of humans led by a ruthless Colonel. After the apes suffer unimaginable losses, Caesar wrestles with his darker instincts and begins his own mythic quest to avenge his kind. As the journey finally brings them face to face, Caesar and the Colonel are pitted against each other in an epic battle that will determine the fate of both their species and the future of the planet.
Official Site
Trailer
---
Spider-Man: Homecoming
(PG-13)
Rated for sci-fi action violence, some language and brief suggestive comments

Tom Holland, Michael Keaton
- 133 min.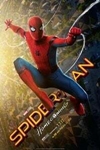 Peter Parker, with the help of his mentor Tony Stark, tries to balance his life as an ordinary high school student in New York City while fighting crime as his superhero alter ego Spider-Man when a new threat emerges.
Official Site
Trailer
---
Despicable Me 3
(PG)
Rated for action and rude humor

Kristen Wiig, Trey Parker
- 90 min.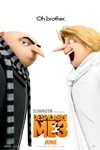 Villain Balthazar Bratt is a former child star who's grown up to become obsessed with the character he played in the '80s, and proves to be Gru's most formidable nemesis to date.
Official Site
Trailer
---
Wonder Woman
(PG-13)
Rated for sequences of violence and action, and some suggestive content

Gal Gadot, Chris Pine
- 141 min.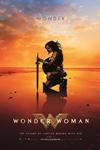 Before she was Wonder Woman, she was Diana, princess of the Amazons, trained to be an unconquerable warrior. Raised on a sheltered island paradise, when an American pilot crashes on their shores and tells of a massive conflict raging in the outside world, Diana leaves her home, convinced she can stop the threat.
Official Site
Trailer
---