Pacific Rim: Uprising
(PG-13)
Rated for sequences of sci-fi violence and action, and some language

John Boyega, Scott Eastwood
- 111 min.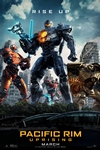 Jake Pentecost, a once-promising Jaeger pilot whose legendary father gave his life to secure humanity's victory against the monstrous Kaiju. Jake has since abandoned his training. But when an even more unstoppable threat is unleashed to tear through our cities and bring the world to its knees, he is given one last chance to live up to his father's legacy.
Official Site
Trailer
---
Sherlock Gnomes
(PG)
Rated avengers

James McAvoy, Emily Blunt
- 86 min.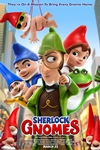 When Gnomeo and Juliet first arrive in the city, their biggest concern is getting their new garden ready for spring. They soon discover that someone is kidnapping garden gnomes all over London. When Gnomeo and Juliet return home to find that everyone in their garden is missing there's only one gnome to call Sherlock Gnomes.
Official Site
Trailer
---
Unsane
(R)
Rated for disturbing behavior, violence, language, and sex references

Claire Foy, Aimee Mullins
- 97 min.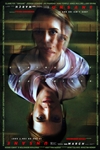 A young woman is involuntarily committed to a mental institution where she is confronted by her greatest fear - but is it real or is it a product of her delusion?
Official Site
Trailer
---
I Can Only Imagine
(PG)
Rated for thematic elements including some violence

Dennis Quaid, Cloris Leachman
- 110 min.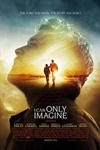 Based on the incredible true-life story that inspired the beloved, chart-topping song, I Can Only Imagine is a song that brings ultimate hope to so many - often in the midst of life's most challenging moments.
Official Site
Trailer
---
Love, Simon
(PG-13)
Rated for thematic elements, sexual references, language and teen partying

Nick Robinson, Katherine Langford
- 110 min.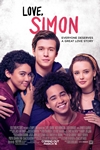 Everyone deserves a great love story. But for seventeen-year old Simon Spier it's a little more complicated: he's yet to tell his family or friends he's gay and he doesn't actually know the identity of the anonymous classmate he's fallen for online. Resolving both issues proves hilarious, terrifying and life-changing.
Official Site
Trailer
---
Tomb Raider
(PG-13)
Rated for sequences of violence and action, and for some language

Alicia Vikander, Dominic West
- 118 min.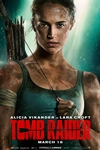 Going explicitly against his final wishes, Lara Croft leaves everything behind in search of her dad's last-known destination: a fabled tomb on a mythical island that might be somewhere off the coast of Japan.
Official Site
Trailer
---
The Strangers: Prey at Night
(R)
Rated for horror violence and terror throughout, and for language

Christina Hendricks, Martin Henderson
- 85 min.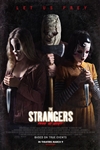 A family's road trip takes a dangerous turn when they arrive at a secluded mobile home park to stay with some relatives and find it mysteriously deserted. Under the cover of darkness, three masked psychopaths pay them a visit to test the family's every limit as they struggle to survive.
Official Site
Trailer
---
A Wrinkle in Time
(PG)
Rated for thematic elements and some peril

Oprah Winfrey, Reese Witherspoon
- 109 min.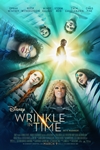 From visionary director Ava DuVernay comes Disney's "A Wrinkle in Time," an epic adventure based on Madeleine L'Engle's timeless classic which takes audiences across dimensions of time and space, examining the nature of darkness versus light and, ultimately, the triumph of love. Through one girl's transformative journey led by three celestial guides, we discover that strength comes from embracing one's individuality and that the best way to triumph over fear is to travel by one's own light.
Official Site
Trailer
---
Red Sparrow
(R)
Rated for strong violence, torture, sexual content, language and some graphic nudity

Jennifer Lawrence, Joel Edgerton
- 140 min.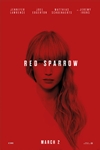 Dominika Egorova is drafted against her will to become a "sparrow," a trained seductress in the Russian security service. Her first target is Nate Nash, a CIA officer who handles the agency's most sensitive infiltration of Russian intelligence. The two young operatives fall into a spiral of attraction and deception.
Official Site
Trailer
---
Game Night
(R)
Rated for language, sexual references and some violence

Jason Bateman, Rachel McAdams
- 100 min.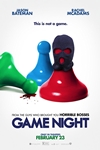 Bateman and McAdams star as Max and Annie, whose weekly couples game night gets kicked up a notch when Max's charismatic brother, Brooks (Chandler), arranges a murder mystery party, complete with fake thugs and faux federal agents. So when Brooks gets kidnapped, it's all part of the game - right?
Official Site
Trailer
---
Black Panther
(PG-13)
Rated for prolonged sequences of action violence, and a brief rude gesture

Chadwick Boseman, Lupita Nyong'o
- 134 min.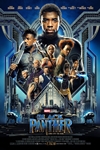 T'Challa returns home to the isolated, technologically advanced African nation of Wakanda to take his place as King. However, when an old enemy reappears on the radar, T'Challa's mettle as King and Black Panther is tested when he is drawn into a conflict that puts the entire fate of Wakanda and the world at risk.
Official Site
Trailer
---
Peter Rabbit
(PG)
Rated for some rude humor and action

James Corden, Rose Byrne
- 94 min.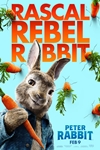 Peter's feud with Mr. McGregor escalates to greater heights than ever before as they rival for the affections of the warm-hearted animal lover who lives next door.
Official Site
Trailer
---
The Rocky Horror Picture Show
(R)
Tim Curry, Susan Sarandon
- 100 min.
After Janet accepts Brad's marriage proposal, the couple drives away from Ohio, only to get lost and stumble upon the castle of Dr. Frank-N-Furter, a transvestite who is holding the annual convention of visitors from the planet Transsexual.
Official Site
Trailer
---