The Boss Baby
(PG)
Rated for some mild rude humor

Alec Baldwin, Steve Buscemi
- 97 min.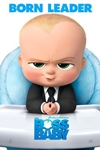 A hilariously universal story about how a new baby's arrival impacts a family, told from the point of view of a delightfully unreliable narrator, a wildly imaginative 7 year old named Tim.
Official Site
Trailer
---
Ghost in the Shell
(PG-13)
Rated for intense sequences of sci-fi violence, suggestive content and some disturbing images

Scarlett Johansson, Pilou Asbaek
- 106 min.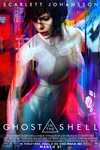 Major, a one-of-a-kind human-cyborg hybrid, who leads the elite task force Section 9. Devoted to stopping the most dangerous criminals and extremists, Section 9 is faced with an enemy whose singular goal is to wipe out Hanka Robotic's advancements in cyber technology.
Official Site
Trailer
---
CHiPs
(R)
Rated for crude sexual content, graphic nudity, pervasive language, some violence and drug use

Dax Shepard, Michael Peņa
- 101 min.
Jon Baker and Frank Ponch Poncherello have just joined the California Highway Patrol (CHP) in Los Angeles, but for very different reasons. Baker is a beaten-up former pro motorbiker trying to put his life and marriage back together. Poncherello is a cocky undercover Federal agent investigating a multi-million dollar heist that may be an inside job.
Official Site
Trailer
---
Life
(R)
Rated for language throughout, some sci-fi violence and terror

Ryan Reynolds, Jake Gyllenhaal
- 104 min.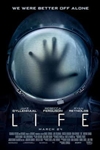 Life tells the story of the six-member crew of the International Space Station that is on the cutting edge of one of the most important discoveries in human history: the first evidence of extraterrestrial life on Mars. As the crew begins to conduct research, their methods end up having unintended consequences.
Official Site
Trailer
---
Power Rangers
(PG-13)
Rated for sequences of sci-fi violence, action and destruction, language, and for some crude humor.

Becky G, RJ Cyler
- 124 min.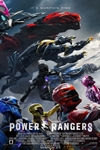 The story follows five ordinary teens who must become something extraordinary when they learn that their small town of Angel Grove - and the world - is on the verge of being obliterated by an alien threat.
Official Site
Trailer
---
Beauty and the Beast
(PG)
Rated for some action violence, peril and frightening images.

Emma Watson, Dan Stevens
- 139 min.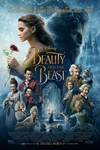 Belle, a bright, beautiful and independent young woman is taken prisoner by a beast in his castle. Despite her fears, she befriends the castle's enchanted staff and learns to look beyond the Beast's hideous exterior.
Official Site
Trailer
---
Kong: Skull Island
(PG-13)
Rated for intense sequences of sci-fi violence and action, and for brief strong language

Tom Hiddleston, Samuel L. Jackson
- 118 min.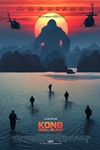 This film fully immerses audiences in the mysterious and dangerous home of the king of the apes as a team of explorers ventures deep inside the treacherous, primordial island.
Official Site
Trailer
---
Logan
(R)
Rated for strong brutal violence and language throughout, and for brief nudity

Hugh Jackman, Patrick Stewart
- 141 min.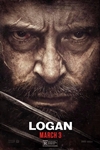 In the near future, a weary Logan cares for an ailing Professor X in a hide out on the Mexican border. But Logan's attempts to hide from the world and his legacy are up-ended when a young mutant arrives, being pursued by dark forces.
Official Site
Trailer
---
Get Out
(R)
Rated for violence, bloody images, and language including sexual references

Daniel Kaluuya, Allison Williams
- 103 min.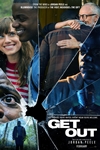 When a young African-American man visits his white girlfriend's family estate, he becomes ensnared in a more sinister real reason for the invitation.
Official Site
Trailer
---
The Lego Batman Movie
(PG)
Rated for rude humor and some action

Will Arnett, Zach Galifianakis
- 104 min.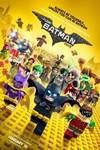 There are big changes brewing in Gotham, and if Batman wants to save the city from The Joker's hostile takeover, Batman may have to drop the lone vigilante thing, try to work with others and maybe, just maybe, learn to lighten up.
Official Site
Trailer
---