Pirates of the Caribbean: Dead Men Tell No Tales
(PG-13)
Rated for sequences of adventure violence, and some suggestive content

Johnny Depp, Kaya Scodelario
- 135 min.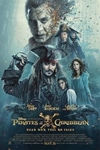 Captain Jack Sparrow finds the winds of ill-fortune blowing even more strongly when deadly ghost pirates led by his old nemesis, the terrifying Captain Salazar, escape from the Devil's Triangle, determined to kill every pirate at sea...including him.
Official Site
Trailer
---
Baywatch
(R)
Rated for language throughout, crude sexual content, and graphic nudity

Dwayne Johnson, Zac Efron
- 119 min.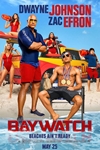 The story follows devoted lifeguard Mitch Buchannon as he butts heads with a brash new recruit. Together, they uncover a local criminal plot that threatens the future of the Bay.
Official Site
Trailer
---
Alien: Covenant
(R)
Rated for sci-fi violence, bloody images, language and some sexuality/nudity

Michael Fassbender, Katherine Waterston
- 123 min.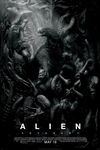 The crew of the colony ship Covenant discovers what they think is an uncharted paradise, but is actually a dark, dangerous world -- whose sole inhabitant is the "synthetic" David, survivor of the doomed Prometheus expedition.
Official Site
Trailer
---
Diary of a Wimpy Kid: The Long Haul
(PG)
Rated for some rude humor

Jason Ian Drucker, Charlie Wright
- 90 min.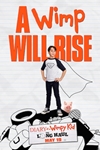 Based on the record-breaking book series, a family road trip to attend Meemaw's 90th birthday party goes hilariously off course--thanks to Greg's newest scheme to (finally!) become famous.
Official Site
Trailer
---
Everything, Everything
(PG-13)
Rated for thematic elements and brief sensuality

Ana de la Reguera, Taylor Hickson
- 96 min.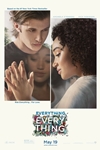 Maddy is desperate to experience the much more stimulating outside world, and the promise of her first romance. Gazing through windows and talking only through texts, she and Olly form a deep bond that leads them to risk everything to be together - even if it means losing everything.
Official Site
Trailer
---
King Arthur: Legend of the Sword
(PG-13)
Rated for sequences of violence and action, some suggestive content and brief strong language

Charlie Hunnam, Astrid Bergès-Frisbey
- 126 min.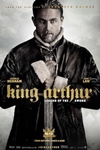 When the child Arthur's father is murdered, Vortigern , Arthur's uncle, seizes the crown. But once he pulls the sword from the stone, his life is turned upside down and he is forced to acknowledge his true legacy... whether he likes it or not.
Official Site
Trailer
---
Snatched
(R)
Rated for crude sexual content, brief nudity, and language throughout

Amy Schumer, Goldie Hawn
- 91 min.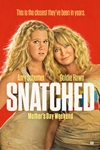 Dumped by her boyfriend on the eve of their vacation, impetuous dreamer Emily Middleton persuades her cautious mother, Linda, to accompany her on an exotic getaway to South America. Polar opposites, Emily and Linda must soon work through their differences to escape from a wildly outrageous and dangerous jungle adventure.
Official Site
Trailer
---
Guardians of the Galaxy Vol. 2
(PG-13)
Rated for sequences of sci-fi action and violence, language, and brief suggestive content

Chris Pratt, Zoe Saldana
- 137 min.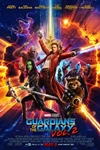 The Guardians must fight to keep their newfound family together as they unravel the mystery of Peter Quill's true parentage. Old foes become new allies and fan-favorite characters from the classic comics will come to our heroes' aid.
Official Site
Trailer
---
The Lovers
(R)
Rated for sexuality and language

Debra Winger, Aidan Gillen
- 94 min.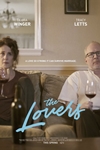 The Lovers is a refreshingly funny look at love, fidelity, and family, starring Debra Winger and Tracy Letts as a long-married and completely dispassionate husband and wife.
Official Site
Trailer
---