Kingsman: The Golden Circle
(R)
Rated for sequences of strong violence, drug content, language throughout and some sexual material

Colin Firth, Julianne Moore
- 141 min.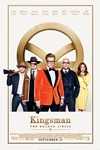 In "Kingsman: The Golden Circle," our heroes face a new challenge. When their headquarters are destroyed and the world is held hostage, their journey leads them to the discovery of an allied spy organization in the US called Statesman, dating back to the day they were both founded.
Official Site
Trailer
---
The LEGO Ninjago Movie
(PG)
Rated for some mild action and rude humor

Dave Franco, Justin Theroux
- 101 min.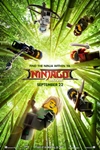 The battle for NINJAGO City calls to action young Master Builder Lloyd, aka the Green Ninja, along with his friends, who are all secret ninja warriors. Led by Master Wu, they must defeat evil warlord Garmadon, The Worst Guy Ever, who also happens to be Lloyd's dad.
Official Site
Trailer
---
Stronger
(R)
Rated for language throughout, some graphic injury images, and brief sexuality/nudity

Jake Gyllenhaal, Tatiana Maslany
- 116 min.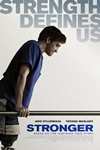 Based on the true story of the working-class Boston man whose iconic photo from the 2013 Boston Marathon bombing captured the hearts of the world. A deeply personal account of the heroic journey that came after that photo - defining a man's inner courage, a community's pride, a family's bond and an unexpectedly tenacious love.
Official Site
Trailer
---
American Assassin
(R)
Rated for strong violence throughout, some torture, language and brief nudity

Dylan O'Brien, Michael Keaton
- 111 min.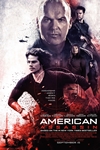 A CIA black ops recruit under the instruction of a Cold War veteran is enlisted to investigate a wave of random attacks on military and civilian targets. They discover a pattern leading them to stop a mysterious operative intent on starting a World War.
Official Site
Trailer
---
mother!
(R)
Rated for strong disturbing violent content, some sexuality, nudity and language

Jennifer Lawrence, Javier Bardem
- 121 min.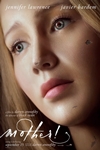 A couple's relationship is tested when uninvited guests arrive at their home, disrupting their tranquil existence.
Official Site
Trailer
---
Home Again
(PG-13)
Rated for some thematic and sexual material

Reese Witherspoon, Michael Sheen
- 97 min.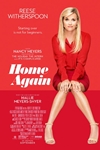 The story of a recently separated mother of two whose new life in Los Angeles is overturned when she decides to take in three young, charismatic guys who become part of her unconventional family.
Official Site
Trailer
---
It
(R)
Rated for violence/horror, bloody images, and for language

Bill Skarsgård, Jaeden Lieberher
- 135 min.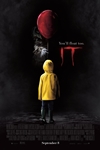 When children begin to disappear in the town of Derry, Maine, a group of young kids are faced with their biggest fears when they square off against an evil clown named Pennywise, whose history of murder and violence dates back for centuries.
Official Site
Trailer
---
Wind River
(R)
Rated strong violence, a rape, disturbing images, and language

Martin Sensmeier, Elizabeth Olsen
- 110 min.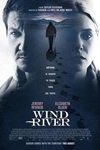 A chilling thriller that follows a rookie FBI agent who teams up with a local game tracker to investigate the murder of a local girl on a remote Native American Reservation in the hopes of solving her mysterious death.
Official Site
Trailer
---
The Rocky Horror Picture Show
(R)
Tim Curry, Susan Sarandon
- 100 min.
After Janet accepts Brad's marriage proposal, the couple drives away from Ohio, only to get lost and stumble upon the castle of Dr. Frank-N-Furter, a transvestite who is holding the annual convention of visitors from the planet Transsexual.
Official Site
Trailer
---