Avengers: Infinity War
(PG-13)
Rated for intense sequences of sci-fi violence and action throughout, language and some crude references

Robert Downey Jr., Chris Evans
- 156 min.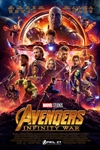 An unprecedented cinematic journey ten years in the making and spanning the entire Marvel Cinematic Universe, Marvel Studios' "Avengers: Infinity War" brings to the screen the ultimate, deadliest showdown of all time. The Avengers and their Super Hero allies must be willing to sacrifice all in an attempt to defeat the powerful Thanos before his blitz of devastation and ruin puts an end to the universe.
Official Site
Trailer
---
I Feel Pretty
(PG-13)
Rated for sexual content, some partial nudity, and language

Amy Schumer, Michelle Williams
- 110 min.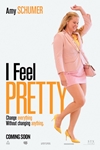 In I FEEL PRETTY a woman who struggles with feelings of deep insecurity and low self-esteem, that hold her back everyday, wakes from a brutal fall in an exercise class believing she is suddenly a supermodel. With this newfound confidence she is empowered to live her life fearlessly and flawlessly, but what will happen when she realizes her appearance never changed?
Official Site
Trailer
---
Super Troopers 2
(R)
Jay Chandrasekhar, Kevin Heffernan
- 99 min.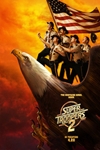 When an international border dispute arises between the U.S. and Canada, the Super Troopers- Mac, Thorny, Foster, Rabbit and Farva, are called in to set up a new Highway Patrol station in the disputed area. Unconventional police work follows, and the result is SUPER TROOPERS 2.
Official Site
Trailer
---
Blumhouse's Truth or Dare
(PG-13)
Rated for violence and disturbing content, alcohol abuse, some sexuality, language and thematic material

Lucy Hale, Tyler Posey
- 100 min.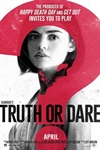 A harmless game of "Truth or Dare" among friends turns deadly when someone or something begins to punish those who tell a lie or refuse the dare.
Official Site
Trailer
---
Rampage
(PG-13)
Rated for sequences of violence, action and destruction, brief language, and crude gestures

Dwayne Johnson, Naomie Harris
- 107 min.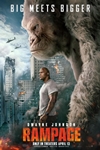 Primatologist Davis Okoye (Johnson), a man who keeps people at a distance, shares an unshakable bond with George, the extraordinarily intelligent, silverback gorilla who has been in his care since birth. But a rogue genetic experiment gone awry mutates this gentle ape into a raging creature of enormous size. To make matters worse, it's soon discovered there are other similarly altered animals. As these newly created alpha predators tear across North America, destroying everything in their path, Okoye teams with a discredited genetic engineer to secure an antidote, fighting his way through an ever-changing battlefield, not only to halt a global catastrophe but to save the fearsome creature that was once his friend.
Official Site
Trailer
---
Blockers
(R)
Rated for crude and sexual content, and language throughout, drug content, teen partying, and some graphic nudity

Leslie Mann, Ike Barinholtz
- 102 min.
When three parents discover their daughters' pact to lose their virginity at prom, they launch a covert one-night operation to stop the teens from sealing the deal.
Official Site
Trailer
---
A Quiet Place
(PG-13)
Rated for terror and some bloody images

Emily Blunt, John Krasinski
- 90 min.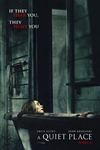 In the modern horror thriller A QUIET PLACE, a family of four must navigate their lives in silence after mysterious creatures that hunt by sound threaten their survival. If they hear you, they hunt you.
Official Site
Trailer
---
Tyler Perry's Acrimony
(R)
Rated for language, sexual content and some violence

Taraji P. Henson, Lyriq Bent
- 120 min.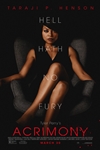 A faithful wife (Taraji P. Henson) tired of standing by her devious husband (Lyriq Bent) is enraged when it becomes clear she has been betrayed.
Official Site
Trailer
---
Ready Player One
(PG-13)
Rated for sequences of sci-fi action violence, bloody images, some suggestive material, partial nudity and language

Tye Sheridan, Olivia Cooke
- 140 min.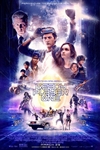 From filmmaker Steven Spielberg comes the science fiction action adventure Ready Player One, based on Ernest Cline's bestseller of the same name, which has become a worldwide phenomenon.The film is set in 2045, with the world on the brink of chaos and collapse. But the people have found salvation in the OASIS, an expansive virtual reality universe created by the brilliant and eccentric James Halliday (Mark Rylance). When Halliday dies, he leaves his immense fortune to the first person to find a digital Easter egg he has hidden somewhere in the OASIS, sparking a contest that grips the entire world. When an unlikely young hero named Wade Watts (Tye Sheridan) decides to join the contest, he is hurled into a breakneck, reality-bending treasure hunt through a fantastical universe of mystery, discovery and danger.
Official Site
Trailer
---
Sherlock Gnomes
(PG)
Rated avengers

James McAvoy, Emily Blunt
- 86 min.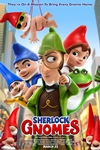 When Gnomeo and Juliet first arrive in the city, their biggest concern is getting their new garden ready for spring. They soon discover that someone is kidnapping garden gnomes all over London. When Gnomeo and Juliet return home to find that everyone in their garden is missing there's only one gnome to call Sherlock Gnomes.
Official Site
Trailer
---
I Can Only Imagine
(PG)
Rated for thematic elements including some violence

Dennis Quaid, Cloris Leachman
- 110 min.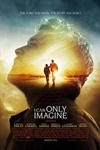 Based on the incredible true-life story that inspired the beloved, chart-topping song, I Can Only Imagine is a song that brings ultimate hope to so many - often in the midst of life's most challenging moments.
Official Site
Trailer
---
Black Panther
(PG-13)
Rated for prolonged sequences of action violence, and a brief rude gesture

Chadwick Boseman, Lupita Nyong'o
- 134 min.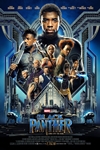 T'Challa returns home to the isolated, technologically advanced African nation of Wakanda to take his place as King. However, when an old enemy reappears on the radar, T'Challa's mettle as King and Black Panther is tested when he is drawn into a conflict that puts the entire fate of Wakanda and the world at risk.
Official Site
Trailer
---