12 Strong
(R)
Rated for war violence and language throughout

Chris Hemsworth, Michael Shannon
- 130 min.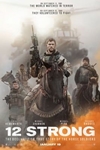 Set in the harrowing days following 9/11, a U.S. Special Forces team, led by their new Captain, Mitch Nelson, is chosen to be the first U.S. troops sent into Afghanistan for an extremely dangerous mission. There, they must convince Northern Alliance General Dostum to join forces with them to fight their common adversary: the Taliban and their Al Qaeda allies.
Official Site
Trailer
---
Den of Thieves
(R)
Rated for violence, language and some sexuality/nudity

Gerard Butler, Pablo Schreiber
- 140 min.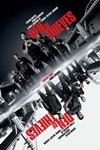 A gritty Los Angeles crime saga which follows the intersecting and often personally connected lives of an elite unit of the LA County Sheriff's Dept. and the state's most successful bank robbery crew as the outlaws plan a seemingly impossible heist on the Federal Reserve Bank of downtown Los Angeles.
Official Site
Trailer
---
The Commuter
(PG-13)
Rated for some intense action/violence, and language

Liam Neeson, Vera Farmiga
- 104 min.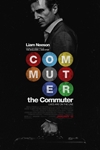 Michael is an insurance salesman is on his daily commute home, when it quickly becomes anything but routine. After being contacted by a mysterious stranger, Michael is forced to uncover the identity of a hidden passenger on his train before the last stop.
Official Site
Trailer
---
Paddington 2
(PG)
Rated for some action and mild rude humor

Hugh Grant, Brendan Gleeson
- 103 min.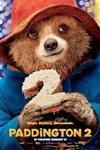 From producer David Heyman (HARRY POTTER, GRAVITY, FANTASTIC BEASTS AND WHERE TO FIND THEM). PADDINGTON 2 finds Paddington happily settled with the Brown family in Windsor Gardens, where he has become a popular member of the community, spreading joy and marmalade wherever he goes. While searching for the perfect present for his beloved Aunt Lucy's 100th birthday, Paddington spots a unique pop-up book in Mr. Gruber's antique shop, and embarks upon a series of odd jobs to buy it. But when the book is stolen, it's up to Paddington and the Browns to unmask the thief.
Official Site
Trailer
---
The Post
(PG-13)
Rated for language and brief war violence

Tom Hanks, Meryl Streep
- 115 min.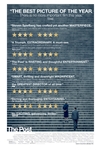 The unlikely partnership between The Washington Post's Katharine Graham, the first female publisher of a major American newspaper, and editor Ben Bradlee, as they race to catch up with The New York Times to expose a massive cover-up of government secrets that spanned three decades and four U.S. Presidents.
Official Site
Trailer
---
Proud Mary
(R)
Rated for violence

Taraji P. Henson,
- 89 min.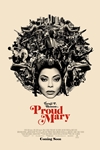 Taraji P. Henson is Mary, a hit woman working for an organized crime family in Boston, whose life is completely turned around when she meets a young boy whose path she crosses when a professional hit goes bad.
Official Site
Trailer
---
Insidious: The Last Key
(PG-13)
Rated for disturbing thematic content, violence and terror, and brief strong language

Lin Shaye, Angus Sampson
- 103 min.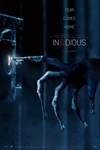 Dr. Elise Rainier, the brilliant parapsychologist, faces her most fearsome and personal haunting yet: in her own family home.
Official Site
Trailer
---
Molly's Game
(R)
Rated for language, drug content and some violence

Jessica Chastain, Idris Elba
- 140 min.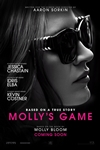 MOLLY'S GAME is the true story of Molly Bloom, an Olympic-class skier who ran the world's most exclusive high-stakes poker game for a decade before being arrested in the middle of the night by 17 FBI agents wielding automatic weapons.
Official Site
Trailer
---
Phantom Thread
(R)
Rated for language

Daniel Day-Lewis, Lesley Manville
- 130 min.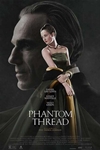 Set in the glamour of 1950's post-war London, renowned dressmaker Reynolds Woodcock and his sister Cyril are at the center of British fashion, dressing royalty, movie stars, heiresses, socialites, debutants and dames with the distinct style of The House of Woodcock.
Official Site
Trailer
---
Pitch Perfect 3
(PG-13)
Rated for crude and sexual content, language and some action

Anna Kendrick, Rebel Wilson
- 94 min.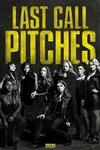 After the highs of winning the World Championships, the Bellas find themselves split apart and discovering there aren't job prospects for making music. But when they get the chance to reunite for a tour, this group will come together to make music, and some questionable decisions, one last time.
Official Site
Trailer
---
The Greatest Showman
(PG)
Rated for thematic elements including a brawl

Hugh Jackman, Zac Efron
- 105 min.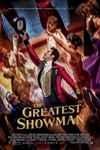 Inspired by the imagination of P.T. Barnum, The Greatest Showman is an original musical that celebrates the birth of show business and tells of a visionary who rose from nothing to create a spectacle that became a worldwide sensation.
Official Site
Trailer
---
Jumanji: Welcome to the Jungle
(PG-13)
Rated for adventure action, suggestive content and some language

Dwayne Johnson, Jack Black
- 118 min.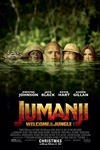 When they discover an old video game console with a game they've never heard of, they are immediately thrust into the game's jungle setting, into the bodies of their avatars. What they discover is that you don't just play Jumanji - Jumanji plays you.
Official Site
Trailer
---
Star Wars: The Last Jedi
(PG-13)
Rated for sequences of sci-fi action and violence

Daisy Ridley, John Boyega
- 153 min.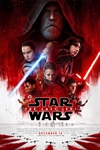 In Lucasfilm's Star Wars: The Last Jedi, the Skywalker saga continues as the heroes of The Force Awakens join the galactic legends in an epic adventure that unlocks age-old mysteries of the Force and shocking revelations of the past.
Official Site
Trailer
---
I, Tonya
(R)
Rated for pervasive language, violence, and some sexual content/nudity

Margot Robbie, Sebastian Stan
- 119 min.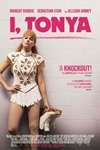 Based on the unbelievable but true events, I, TONYA is a darkly comedic tale of American figure skater, Tonya Harding, and one of the most sensational scandals in sports history. Though Harding was the first American woman to complete a triple axel in competition, her legacy was forever defined by her association with an infamous, ill-conceived, and even more poorly executed attack on fellow Olympic competitor Nancy Kerrigan. Featuring an iconic turn by Margot Robbie as the fiery Harding, a mustachioed Sebastian Stan as her impetuous ex-husband Jeff Gillooly, a tour-de-force performance from Allison Janney as her acid-tongued mother, LaVona Golden, and an original screenplay by Steven Rogers, Craig Gillespie's I, TONYA is an absurd, irreverent, and piercing portrayal of Harding's life and career in all of its unchecked----and checkered----glory.
Official Site
Trailer
---
Darkest Hour
(PG-13)
Rated for some thematic material

Gary Oldman, Kristin Scott Thomas
- 125 min.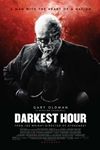 The dramatic and inspiring story of four weeks in 1940 during which Churchill's courage to lead changed the course of world history.
Official Site
Trailer
---
Lady Bird
(R)
Rated for language, sexual content, brief graphic nudity and teen partying

Saoirse Ronan, Laurie Metcalf
- 93 min.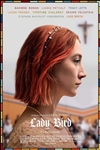 The relationship comedy stars Saoirse Ronan as Christine McPherson, a rebellious student at a conservative Catholic Sacramento high school who wants to escape her family and small town constraints to go to college in New York.
Official Site
Trailer
---