Dunkirk
(PG-13)
Rated for intense war experience and some language

Tom Hardy, Mark Rylance
- 107 min.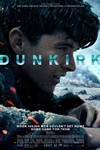 In May 1940, Germany advanced into France, trapping Allied troops on the beaches of Dunkirk. Under air and ground cover from British and French forces, troops were slowly and methodically evacuated from the beach using every serviceable naval and civilian vessel that could be found.
Official Site
Trailer
---
Girls Trip
(R)
Rated for crude and sexual content throughout, pervasive language, brief graphic nudity, and drug material

Regina Hall, Queen Latifah
- 122 min.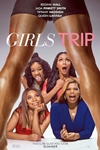 When four lifelong friends travel to New Orleans for the annual Essence Festival, sisterhoods are rekindled, wild sides are rediscovered, and there's enough dancing, drinking, brawling and romancing to make the Big Easy blush.
Official Site
Trailer
---
Valerian and the City of a Thousand Planets 3D
(PG-13)
Rated for sci-fi violence and action, suggestive material and brief language

Dane DeHaan, Cara Delevingne
- 137 min.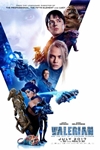 Valerian and Laureline are special operatives for the government of the human territories charged with maintaining order throughout the universe. Under directive from their Commander, Valerian and Laureline embark on a mission to the breathtaking intergalactic city of Alpha.
Official Site
Trailer
---
War for the Planet of the Apes
(PG-13)
Rated for sequences of sci-fi violence and action, thematic elements, and some disturbing images

Andy Serkis, Woody Harrelson
- 140 min.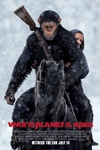 In War for the Planet of the Apes, the third chapter of the critically acclaimed blockbuster franchise, Caesar and his apes are forced into a deadly conflict with an army of humans led by a ruthless Colonel. After the apes suffer unimaginable losses, Caesar wrestles with his darker instincts and begins his own mythic quest to avenge his kind. As the journey finally brings them face to face, Caesar and the Colonel are pitted against each other in an epic battle that will determine the fate of both their species and the future of the planet.
Official Site
Trailer
---
Spider-Man: Homecoming
(PG-13)
Rated for sci-fi action violence, some language and brief suggestive comments

Tom Holland, Michael Keaton
- 133 min.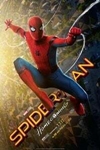 Peter Parker, with the help of his mentor Tony Stark, tries to balance his life as an ordinary high school student in New York City while fighting crime as his superhero alter ego Spider-Man when a new threat emerges.
Official Site
Trailer
---
Despicable Me 3
(PG)
Rated for action and rude humor

Kristen Wiig, Trey Parker
- 90 min.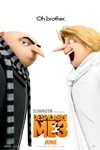 Villain Balthazar Bratt is a former child star who's grown up to become obsessed with the character he played in the '80s, and proves to be Gru's most formidable nemesis to date.
Official Site
Trailer
---
Baby Driver
(R)
Rated for violence and language throughout.

Ansel Elgort, Kevin Spacey
- 113 min.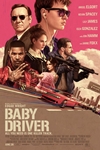 A talented, young getaway driver relies on the beat of his personal soundtrack to be the best in the game. When he meets the girl of his dreams. Baby sees a chance to ditch his criminal life and make a clean getaway. But after being coerced into working for a crime boss, he must face the music when a doomed heist threatens his life, love and freedom.
Official Site
Trailer
---
The Big Sick
(R)
Rated for language including some sexual references

Holly Hunter, Zoe Kazan
- 119 min.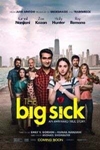 The story of Pakistan-born aspiring comedian Kumail, who connects with grad student Emily after one of his standup sets. However, what they thought would be just a one-night stand blossoms into the real thing, which complicates the life that is expected of Kumail by his traditional Muslim parents.
Official Site
Trailer
---
Wonder Woman
(PG-13)
Rated for sequences of violence and action, and some suggestive content

Gal Gadot, Chris Pine
- 141 min.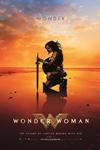 Before she was Wonder Woman, she was Diana, princess of the Amazons, trained to be an unconquerable warrior. Raised on a sheltered island paradise, when an American pilot crashes on their shores and tells of a massive conflict raging in the outside world, Diana leaves her home, convinced she can stop the threat.
Official Site
Trailer
---