Geostorm
(PG-13)
Rated for destruction, action and violence

Gerard Butler, Katheryn Winnick
- 109 min.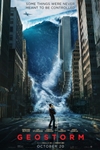 As a man heads into space to prevent climate-controlling satellites from creating a storm of epic proportions, his brother discovers a plot to assassinate the president.
Official Site
Trailer
---
The Snowman
(R)
Rated for grisly images, violence, some language, sexuality and brief nudity

Rebecca Ferguson, Michael Fassbender
- 119 min.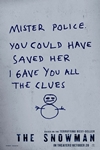 When an elite crime squad's lead detective investigates the disappearance of a victim on the first snow of winter, he fears an elusive serial killer may be active again. With the help of a brilliant recruit, the cop must connect decades-old cold cases to the brutal new one if he hopes to outwit this unthinkable evil before the next snowfall.
Official Site
Trailer
---
Tyler Perry's Boo 2! A Madea Halloween
(PG-13)
Rated for sexual references, drug content, language and some horror images

Tyler Perry, Inanna Sarkis
- 101 min.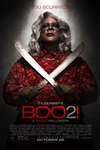 Madea and the gang are back for this hilarious sequel. Madea, Bam and Hattie venture to a haunted campground and the group must literally run for their lives when monsters, goblins and the bogeyman are unleashed.
Official Site
Trailer
---
The Foreigner
(R)
Rated for violence, language and some sexual material

Jackie Chan, Pierce Brosnan
- 114 min.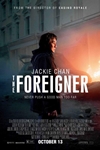 This film tells the story of humble London businessman Quan, whose long-buried past erupts in a revenge-fueled vendetta when the only person left for him to love -- his teenage daughter -- is taken from him in a senseless act of politically-motivated terrorism.
Official Site
Trailer
---
Happy Death Day
(PG-13)
Rated for violence/terror, crude sexual content, language, some drug material and partial nudity

Jessica Rothe, Israel Broussard
- 96 min.
A college student relives the day of her murder with both its unexceptional details and terrifying end until she discovers her killer's identity.
Official Site
Trailer
---
Professor Marston & the Wonder Women
(R)
Rated for strong sexual content including brief graphic images, and language

Luke Evans, Rebecca Hall
- 108 min.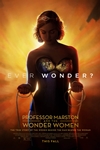 In a superhero origin tale unlike any other, the film is the incredible true story of what inspired Harvard psychologist Dr. William Moulton Marston to create the iconic Wonder Woman character in the 1940's. While Marston's feminist superhero was criticized by censors for her 'sexual perversity', he was keeping a secret that could have destroyed him. Marston's muses for the Wonder Woman character were his wife Elizabeth Marston and their lover Olive Byrne, two empowered women who defied convention: working with Marston on human behavior research -- while building a hidden life with him that rivaled the greatest of superhero disguises.
Official Site
Trailer
---
Blade Runner 2049
(R)
Rated for violence, some sexuality, nudity and language

Ryan Gosling, Harrison Ford
- 164 min.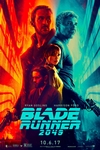 Thirty years after the events of the first film, a new blade runner, LAPD Officer K, unearths a long-buried secret that has the potential to plunge what's left of society into chaos.
Official Site
Trailer
---
The Mountain Between Us
(PG-13)
Rated for a scene of sexuality, peril, injury images, and brief strong language

Idris Elba, Kate Winslet
- 101 min.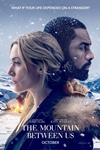 Stranded after a tragic plane crash, two strangers must forge a connection to survive the extreme elements of a remote snow covered mountain. When they realize help is not coming, they embark on a terrifying journey across hundreds of miles of wilderness, pushing one another to endure and igniting an unexpected attraction. The film is directed by Academy Award nominee Hany Abu-Asad and stars Academy Award winner Kate Winslet and Idris Elba.
Official Site
Trailer
---
My Little Pony: The Movie
(PG)
Rated for mild action

Kristin Chenoweth, Tara Strong
- 104 min.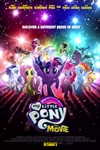 A dark force threatens Ponyville, and the Mane 6 Twilight Sparkle, Applejack, Rainbow Dash, Pinkie Pie, Fluttershy, and Rarity embark on an unforgettable journey beyond Equestria where they meet new friends and exciting challenges on a quest to use the magic of friendship to save their home.
Official Site
Trailer
---
American Made
(R)
Rated for language throughout and some sexuality/nudity

Tom Cruise, Domhnall Gleeson
- 115 min.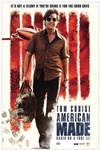 Tom Cruise goes on an international escapade based on the outrageous exploits of Barry Seal, a hustler and pilot unexpectedly recruited by the CIA to run one of the biggest covert operations in U.S. history.
Official Site
Trailer
---
Kingsman: The Golden Circle
(R)
Rated for sequences of strong violence, drug content, language throughout and some sexual material

Colin Firth, Julianne Moore
- 141 min.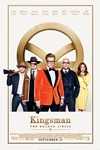 In "Kingsman: The Golden Circle," our heroes face a new challenge. When their headquarters are destroyed and the world is held hostage, their journey leads them to the discovery of an allied spy organization in the US called Statesman, dating back to the day they were both founded.
Official Site
Trailer
---
The LEGO Ninjago Movie
(PG)
Rated for some mild action and rude humor

Dave Franco, Justin Theroux
- 101 min.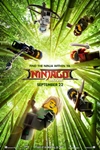 The battle for NINJAGO City calls to action young Master Builder Lloyd, aka the Green Ninja, along with his friends, who are all secret ninja warriors. Led by Master Wu, they must defeat evil warlord Garmadon, The Worst Guy Ever, who also happens to be Lloyd's dad.
Official Site
Trailer
---
It
(R)
Rated for violence/horror, bloody images, and for language

Bill Skarsgård, Jaeden Lieberher
- 135 min.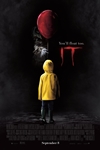 When children begin to disappear in the town of Derry, Maine, a group of young kids are faced with their biggest fears when they square off against an evil clown named Pennywise, whose history of murder and violence dates back for centuries.
Official Site
Trailer
---