Transformers: The Last Knight
(PG-13)
Rated for violence and intense sequences of sci-fi action, language, and some innuendo

Mark Wahlberg, Josh Duhamel
- 150 min.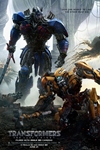 The Last Knight shatters the core myths of the Transformers franchise, and redefines what it means to be a hero. Humans and Transformers are at war, Optimus Prime is gone. The key to saving our future lies buried in the secrets of the past, in the hidden history of Transformers on Earth.
Official Site
Trailer
---
All Eyez on Me
(R)
Rated for language throughout, drug use, violence, some nudity and sexuality

Demetrius Shipp Jr., Danai Gurira
- 140 min.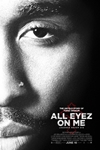 The film follows Shakur from his early days in New York City to his evolution into being one of the world's most recognized and influential voices before his untimely death at the age of 25.
Official Site
Trailer
---
The Book of Henry
(PG-13)
Rated for thematic elements and brief strong language

Naomi Watts, Lee Pace
- 105 min.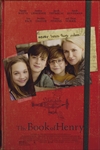 Single mother Susan Carpenter works as a waitress alongside her feisty family friend Sheila. Taking care of everyone and everything in his own way is Susan's older son Henry.
Official Site
Trailer
---
Cars 3
(G)
Armie Hammer, Nathan Fillion
- 109 min.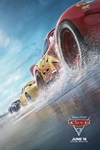 Blindsided by a new generation of blazing-fast racers, the legendary Lightning McQueen is suddenly pushed out of the sport he loves. To get back in the game, he will need the help of an eager young race technician, Cruz Ramirez, with her own plan to win.
Official Site
Trailer
---
Rough Night
(R)
Rated for crude sexual content, language throughout, drug use and brief bloody images

Scarlett Johansson, Kate McKinnon
- 100 min.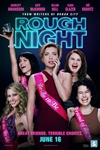 In Rough Night, five best friends from college reunite 10 years later for a wild bachelorette weekend in Miami. Their hard partying takes a hilariously dark turn when they accidentally kill a male stripper.
Official Site
Trailer
---
It Comes At Night
(R)
Rated for violence, disturbing images, and language

Joel Edgerton, Riley Keough
- 97 min.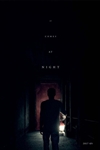 17-year-old Travis navigates fear, grief and paranoia amid scarce resources as a desperate young couple seeks refuge in his family home with their young child.
Official Site
Trailer
---
The Mummy
(PG-13)
Rated for violence, action and scary images, and for some suggestive content and partial nudity

Tom Cruise, Sofia Boutella
- 107 min.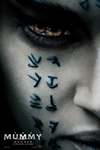 Thought safely entombed in a tomb deep beneath the unforgiving desert, an ancient princess whose destiny was unjustly taken from her is awakened in our current day, bringing with her malevolence grown over millennia and terrors that defy human comprehension.
Official Site
Trailer
---
Captain Underpants: The First Epic Movie
(PG)
Rated for mild rude humor throughout

Kevin Hart, Ed Helms
- 88 min.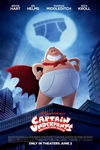 This raucously subversive comedy for the entire family tells the story of two overly imaginative pranksters named George and Harold, who hypnotize their principal into thinking he's a ridiculously enthusiastic, incredibly dimwitted superhero named Captain Underpants.
Official Site
Trailer
---
Wonder Woman
(PG-13)
Rated for sequences of violence and action, and some suggestive content

Gal Gadot, Chris Pine
- 141 min.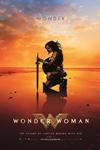 Before she was Wonder Woman, she was Diana, princess of the Amazons, trained to be an unconquerable warrior. Raised on a sheltered island paradise, when an American pilot crashes on their shores and tells of a massive conflict raging in the outside world, Diana leaves her home, convinced she can stop the threat.
Official Site
Trailer
---
Paris Can Wait
(PG)
Rated for thematic elements, smoking and some language

Diane Lane, Alec Baldwin
- 92 min.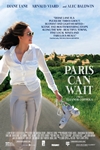 Long married to a successful, driven but inattentive movie producer, Ann unexpectedly finds herself taking a car trip from Cannes to Paris with a business associate of her husband.
Official Site
Trailer
---
The Rocky Horror Picture Show
(R)
Tim Curry, Susan Sarandon
- 100 min.
After Janet accepts Brad's marriage proposal, the couple drives away from Ohio, only to get lost and stumble upon the castle of Dr. Frank-N-Furter, a transvestite who is holding the annual convention of visitors from the planet Transsexual.
Official Site
Trailer
---